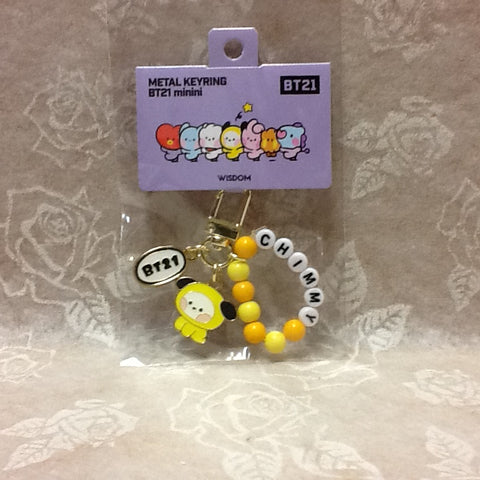 Kpop - BTS BT21 Metal Keyring - Chimmy
A small adorable keyring with BT21 minini characters is all you need to brighten up your backpack, purse, and basically everything! These cute metal characters catch everyone's eye, at school and at work!. Get yours today at Hilltop Gifts or online at hilltopgiftshop.com.
BT21 Metal Key Ring - Chimmy

Jimin created Chimmy which is a yellow playful puppy.
Official Product from Line Friends
Size app 3.0"